Have you ordered your trashy Halloween costume yet?
Better get on that. The weather hasn't turned but it's the first week of September. Now is the time to greet early autumn in WI. Students have moved into the dorms. See the free range herds of red clad sheep at all points of the UW campus. Bless their hearts. Now get the f@ck outta the crosswalk, ponytail on cellphone, my bike brakes are faulty. Why do people (inevitably wearing flip-flops) not heed the flashing red don't walk signal? As a mother I want to tell them, "Stop in the name of bejeezus or I'll punch a fetus!" 'Tis the season to make any conversation awkward by bringing up the almighty fetus. But I had a brush with the law man last week so I'm layin' low. Staying conservative on hollerin' at pedestrians in the goddamn bike lane.
I'll stop being an old fuss and tell you something good. Fall is magical. It's the most wonderful time of the year. I don't give a schtupp about X-mas. I'm partial to Autumn. Top ten lists are so last summer. Here's a high-five for fall.
1. Seasonal beers
Wisco is to beer like church is to perverts. Full of 'em. If you're a pint-loving yogi, now read this. Ale Asylum, a beloved local brewery, gives back to the community. With beer porn for all! That's democracy.Which leads me to…
2. Voting!
Vo-tang. Rockin' the vote. Barack-in the vote. Sorry if you don't like Barack. Don't be a toolbag. I'm the boss of who gets my vote. I have opinions and upon this post they shall rain. Seriously though, dude. It's ok if you want to vote for Mitt Romney. But he will never have a beer with you. Ever. Being of the Mormonic persuasion. I wish his team of right-winged turkeys would keep their ideology out of my vulvatron. Aren't they supposed to be for small government? Sometimes size matters, Willard. I'll thank you kindly to keep yer white manly whimsy out of my lock box.
Back to beer. If you're patriotic, dig the just released White House Beer Recipe, Ale to the Chief. Touch your lips to hops and change in a frosty mug.
3. Oktoberfest
Dancing the polka, eating the sauer kraut and sipping das boot; the triathlon of fine living.  A live 'Roll Out the Barrel' will melt your face. Bring a hanky. Wear comfy shoes and supportive undergarments.
4. All Hallow's Eve
I can't wait to dress like a flesh bucket of smutcuddles on the 31st of October. My flanks are getting mad ripped from my bone smokin' cardio workouts (porch chillin'). This body was made to be celebrated and adorned. In a wookie costume. Or a giant Hostess cupcake. Swathed in a cupcake costume, I could say all sorts of filthy things to people.
I love candy corn. But I don't actually eat such things. Don't be fooled by my zaftig figure. I don't get out to indulge much. The more hot-hot yoga I practice, the less room I have for subservient food and drink. Animal products and booze; they're fun on the high holy days, but they won't get you from Sun A to Sun Biotch. There are, however, certain crises that can only be solved (salved?) with cheesecake and kielbasa. Moderation is king.
5. Jack Skellington
The soundtrack to Tim Burton's 'The Nightmare Before Christmas' is on blast in our family car from September to late December. It's the best Halloween movie ever. You can't beat the original songs, but here's a classic cover for your late, spooky autumnal nights.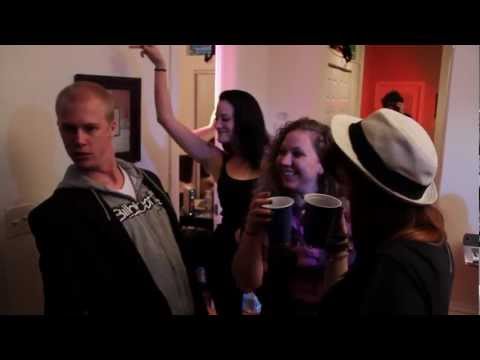 I realize a good portion of this post was devoted to the drunkardly. Are you off the sauce?  Take comfort, teetotaler. I support your choice to roll beerless (and braless). Do you maintain bock brahmacharya? Feeling left out? You can home-brew your own non-alcoholic lager. If you simply don't like the taste of beer, here is a video on how to catch a kangaroo. Who loves ya?
What are your favorite fall beers? Let's compare notes. Exercise your right to vote.
Here's one for the road.