Bhakti Fest West in Joshua Tree, CA has come and gone—five days of chanting, playing, practicing & praying!
Our friends at BigHappyDay.com were there for the whole thing and we want to share all of the goings on with you!
Take an insiders peek at the Joshua Tree Retreat center as the infrastructure is prepared to accommodate the nearly 5,000 expected participants:
Welcome to… Bhakti-Libs!! Kasey takes us on a fun adventure through words as participants share their experience at Bhakti Fest 2012! Can't think of a better description than: exuberant, prickly, chanting, wide-open, lovely, grateful, love!! Hari Bol!
We've all heard the term Kirtan, but what is Kirtan? Well, this: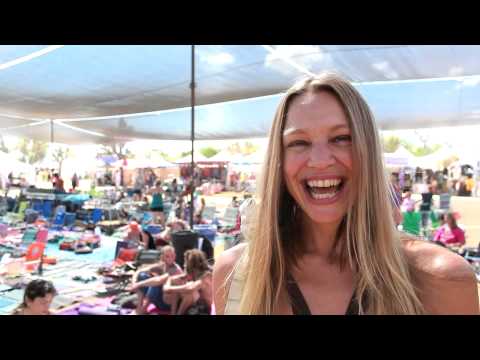 Kasey and Big Happy Day bring you the Hanuman Chalisa from Bhakti Fest! This video is dedicated to the memory of Hanuman himself…Geoffrey Gordon. Ram Ram Ram