Rasa-Lila Fest – Orlando Presented by Flow Yoga Magazine
Featured Event
The Details
Rasa-Lila Fest – to unite the yoga and wellness community
Rasa-Lila, which can be freely translated from Sanskrit into "the dance of love", has all the makings of a nationally sought after yoga and wellness festival. Like some of its older and more seasoned festival counterparts, Rasa-Lila offers festival goers a complete retreat package in a breathtaking and engaging natural setting.
As yoga continues to expand its horizons throughout the United States, so does the vision of Nathan Bangs, founder and event planner for Rasa-Lila Fest. A yoga festival with yoga classes, musical acts, slack lining, family festival, including lectures and workshops from some of the most respected holistic health practitioners.
Featured yoga teachers and presenters at this year's Rasa-Lila Fest – Orlando include Tymi Howard, Dice Iida-Klein & Briohny Kate Smyth, Denise McClure, Christie McClure, Dr. Christen Scott, Lois Iannone, Sensei Donato, Jaye Martin, Lee Clise, Tara Rawson & Brittney Crosby, Terri Cooper, Cheryl Chaffee, Yogi Amrit Desai, and Moses Love.
And if that isn't enough to entertain the guests, Rasa-Lila participants have full access to stand-up paddle boards for use on an open lake as well as a complete vendor village featuring artists, restaurants, and wellness sponsors.
"I started Rasa-Lila Fest with a simple vision of bringing the yoga community together" Bangs says. "Rasa-Lila Fest is a celebration of that vision, uniting our growing community at one location for one great event."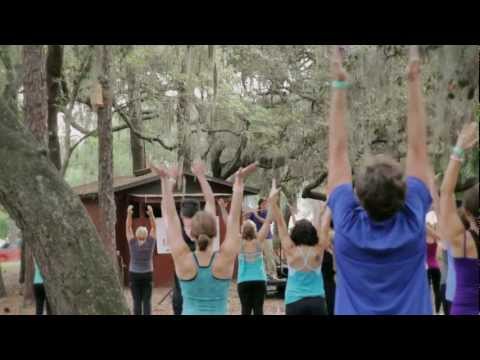 Use Promotional code: YOGANONYMOUS at time of checkout and receive 10% off your adult ticket price! For more information, visit www.rasalilafest.com.  
Find an Event