Yoga Rocks the Park – Denver
Featured Event
The Details
Yoga Rocks the Park is a seasonal live-music and yoga gathering held seasonally in beautiful parks across the United States. We gather like-minded people to connect through yoga, wellness and music to discover our shared enlightened nature. Each event offers an all-levels yoga class, complete with a wellness-vendor area including massage, acupuncture, sustainably-produced apparel, organic food and drink and so much more. In most areas we also offer Camp Yoga Rocks, a fun, interactive kids yoga program for the little ones so moms and dads can practice with the adults.
2013 Schedule:
5/26 Tina Porter & Kendra Vanderipe / Music of Dakini Ma w/Kate Drazner & Kendall Perry, Chuck White
6/2 Yoga with John Friend / Music with Devotion Explosion
6/9 Yoga with Sarah Russell & Laura Wade Jaster / Music with DJ Orpheus
6/23 Yoga with Gina Caputo / Music with Luminaries
6/30 Yoga with Katrina Gustafson & Lisa Schlelein / Music with Shaman's Dream
8/18 Yoga with Dave Famar/ Music with Dub Sutra
8/25 Yoga with Lora Haase & Juli Rathke / Music with DJ Russo
9/1 Yoga with Justin Kaliszewski / Music with Ken K
9/8 Yoga with Tracey Lanham & Heather Lindemann / Music Solo(moon
9/22 Yoga with Patrick Harrington / Music with Derek Beres
+ 9:00 am Registration opens
+ 9:30 am Music/pre class demos start
+ 9:50 – 11:20 am Camp Yoga Rocks for the kids (while mom or dad practice)
+ 10:00-11:15 am Yoga
+ 11:15 – 12:00 pm Music/shopping/food etc.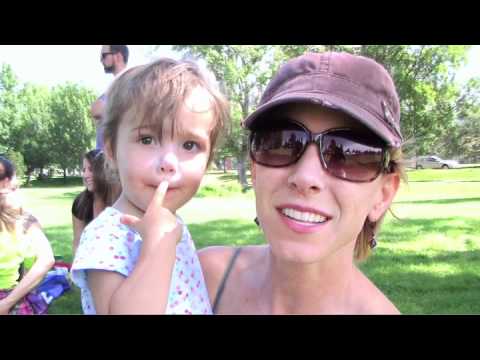 Find an Event