We are so excited to be giving away 2 tickets to see Karsh Kale this Thursday night at Brooklyn Bowl in Williamsburg, Brooklyn!
Karsh Kale will be performing live at Brooklyn Bowl along with Vernon Reid, Chris Buono, Tony Grey, and Brandon Epperson
Check out more info on how to enter plus an awesome video to get you psyched for the show below!
How to Enter
To enter to win 2 tickets to see Karsh Kale at Brooklyn Bowl, simply email us at contests@yoganonymous.com with "Karsh Kale" in the subject line. We will notify our winner via email by 2pm EST on the day of the show.
In honor of the upcoming show, Karsh is featured as this week's Jam of the Week! Check it out below: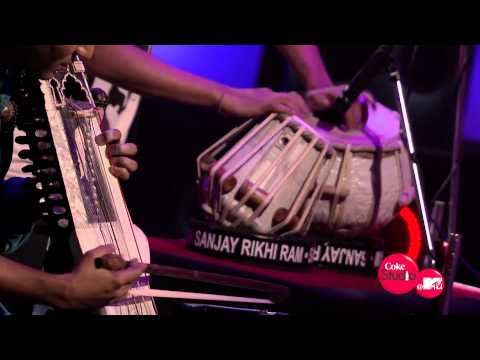 About Karsh Kale
Described by Billboard Magazine as a "visionary composer and producer", Karsh Kale is one of global music's brightest stars.
In the past 12 years as a solo recording artist, producer, composer, live performer and DJ, Karsh has set the world of electronic fusion on fire and has helped to create a genre of new music and culture that continues to influence an entire generation. His body of work has been cause for fans and critics alike to claim Kale as a pioneer and a trail blazer, not only opening doors for his own career but for an entire scene to emerge in the world of electronica and fusion music. Karsh Kale has also developed a reputation as a genre bending collaborator and a world renowned tabla player and musician, exploring the worlds of electronica, Indian classical music, rock, jazz fusion and hip hop which has led him to work with some of the most renowned artists from around the globe. Kale continues to reinvent his ever-evolving sound and has established himself as one of the worlds most sought after fusion artists.
Click here to purchase tickets to see Karsh at Brooklyn Bowl on 11/15 today!