Do you have a daily commute, whether it be bike, bus, car, train or walk?
This video teaching & article is for all you Soccer Moms, busy modern day yogis, stressed out and maxed out people who could use a bliss break in the midst of your busy go-go non-stop lifestyle. This is going to lend some inspiration and insight to how you can build back your bliss practice, even on the road in LA's worst traffic jams.
When on the go in the flow of busyness we are often so focused on getting from 'Point A' to 'Point B' that we become completely un-present with ourselves and this moment we're in right now. We stress about whether we'll be on time or we'll be three minutes late, we think of all the things we need to do after we get to 'Point B,' we have arguments with invisible people in our head and we get completely consumed in unconscious thoughts. Sometimes we get so into our mind that we forget how the heck we even got home!
It's pretty close to guaranteed that we'll end up at 'Point B' eventually, so it's what we do with our time on the journey to that destination that makes all the difference in the world. Every moment is an opportunity to ground into a space of Positive thought and emotions, even when those around you are in a state of chaos on the freeway.
Check out my newest video which may lend some inspiration to develop a meditation practice while you're on the go in transit. I know what you're thinking, "Ummm meditating while driving doesn't sound too safe…" Well there are many ways to blast our hearts open and in this vid, I'm going to share my story of how I learned to chant and Sound Heal in LA rush hour traffic!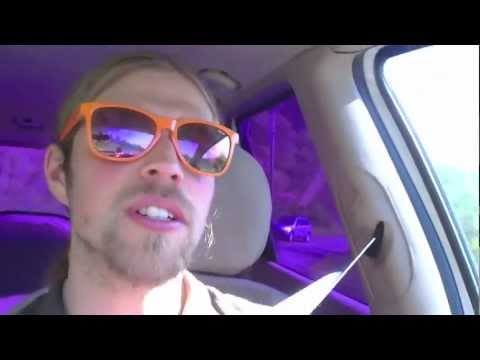 If you liked this, please share, repost, comment and subscribe to BradiDude's channel!
Bonus:
Download this 12 minute Chakra Tuning, chanting meditation for your next drive:
Cowabunga Namaste and remember: Live your Awesomeness!