Steve Jobs, one of the most influential and innovative people of our time, died yesterday at the age of 56 of pancreatic cancer.
Before we knew him as the man responsible for introducing us to the ease and beauty of Apple's design and technology, he was a college dropout turned Buddhist. Just a month into his first job (at Atari) he quit, packed his bags for India, and went on the search for spiritual enlightenment. When he returned to California (shaved head, in Buddhist garb), he was ready to start his life as a new man, an entrepreneur, a creator. He saw computers as the tools to unleash human creativity. In the early '80s Jobs and his pals built the Apple Macintosh.
Watch the video below — Steve Jobs introduces the Macintosh.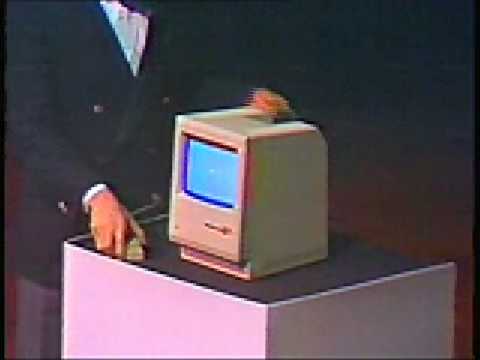 "What makes Macintosh great is that the people working on it were musicians and poets and artists and zoologists and historians who also happened to be the best computer scientists in the world," Jobs said in a 1996 PBS documentary.
Jobs aimed to work with people who loved their job as much as he did. Love is what has always fueled his career, love that inspired him to create, and love that kept him going (let's not forget he was fired from the company he started in 1985), and love that built his family. Love was his model for life.
"I loved what I did. You've got to find what you love. And that is as true for your work as it is for your lovers. Your work is going to fill a large part of your life, and the only way to be truly satisfied is to do what you believe is great work. And the only way to do great work is to love what you do. If you haven't found it yet, keep looking. Don't settle." – Steve Jobs
Today nearly everyone that has touched a mouse, emailed a photo, or rocked out to an MP3 player has been touched by this man. He was the guru of the technology, enlightened.
"No one wants to die. Even people who want to go to heaven don't want to die to get there. And yet death is the destination we all share. No one has ever escaped it. And that is as it should be, because Death is very likely the single best invention of Life. It is Life's change agent. It clears out the old to make way for the new. Right now the new is you, but someday not too long from now, you will gradually become the old and be cleared away. Sorry to be so dramatic, but it is quite true." -Steve Jobs
Stay Hungry, Stay Foolish.
Namaste, Steve Jobs.